VIS board FS22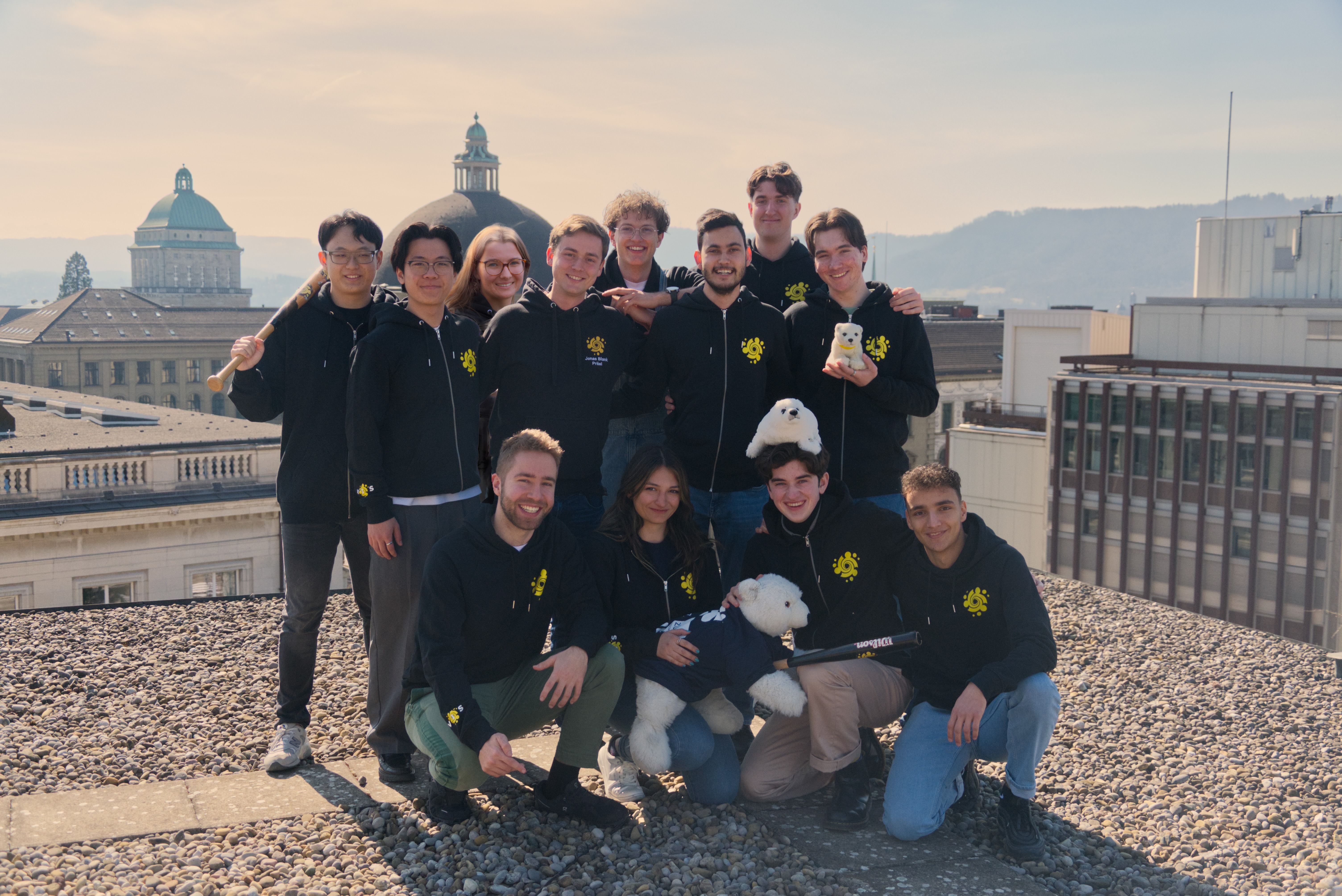 Emir Isman
Präsident
emir.isman ät vis.ethz.ch
Now as President I am so busy with making sure that noone ever stays in oVIS for longer than me, I simply couldn't free any time to write up what I do for VIS all day long... but surely I do some useful work!
Jason Zibung
Systemadministrator, Vize
jason.zibung ät vis.ethz.ch
I break a lot of things as hobby but here at VIS I try my best to keep everything running.
Pascal Strebel
Aktuar
pascal.strebel ät vis.ethz.ch
I receive many e-mails from the world outside the ETH borders, which I sometimes even read in full and not just skim. Then I preferably forward them to someone else for processing. If that doesn't work, I may write a quick-witted reply myself and send it back out into the world.
At the same time, I also write a lot of e-mails to the world within the ETH boundaries, as you may have noticed.
And when I'm not busy e-mailing, I'm probably busy signing minutes.
John Staib Matilla
Hochschulpolitik
john.staibmatilla ät vis.ethz.ch
Because as HoPo President I have to do so much talking and argueing and discussing and did I mention talking? Anyway because of all of those exhausting activities I really was not able to find time to come up with a useful description for my job. Kind of fitting for HoPo...
Jonas Konrath
Webmaster
jonas.konrath ät vis.ethz.ch
As Webmaster I am responsible for making sure to not break the VIS website and handing out the neccessary permissions to all of our actives.
Additionally I'm in close contact with our coffee machines and tell them who is allowed to get coffee...
Michael Keller
Softwareentwicklungsverantwortlicher
michael.keller ät vis.ethz.ch
I write code for the VIS and try to help other people do the same, all while attempting to maintain my #1 spot on the coffee leaderboard
Matthew Weingarten
Lernunterstützung
matthew.weingarten ät vis.ethz.ch
Middleman between students who want public exams and professors trying to keep them locked away. Oh, and PVWs are cool too.
Kamelia Ivanova
Infrastruktur
kamelia.ivanova ät vis.ethz.ch
Understandably our beloved Infra board member was too busy ordering mate to describe her job. But yea, if you see the coffee machine working just fine - that's her doing!
Florence Kissling
Festminister
florence.kissling ät vis.ethz.ch
I organize the fun stuff. That's basically it
Douglas Orsini-Rosenberg
External Relations
douglas.orsini-rosenberg ät vis.ethz.ch
I keep in touch with our partners, organize events and am responsible of acquiring sponsoring.
Matthias Schenk
Quästorin
matthias.schenk ät vis.ethz.ch
As Treasurer of VIS I am so busy with counting just how much money VIS is hoarding that I also joined the really not exclusive Club of people who could not come up with one or two simple phrases to describe what they actually do.
Mailing list
vorstand ät vis.ethz.ch