VIS board HS22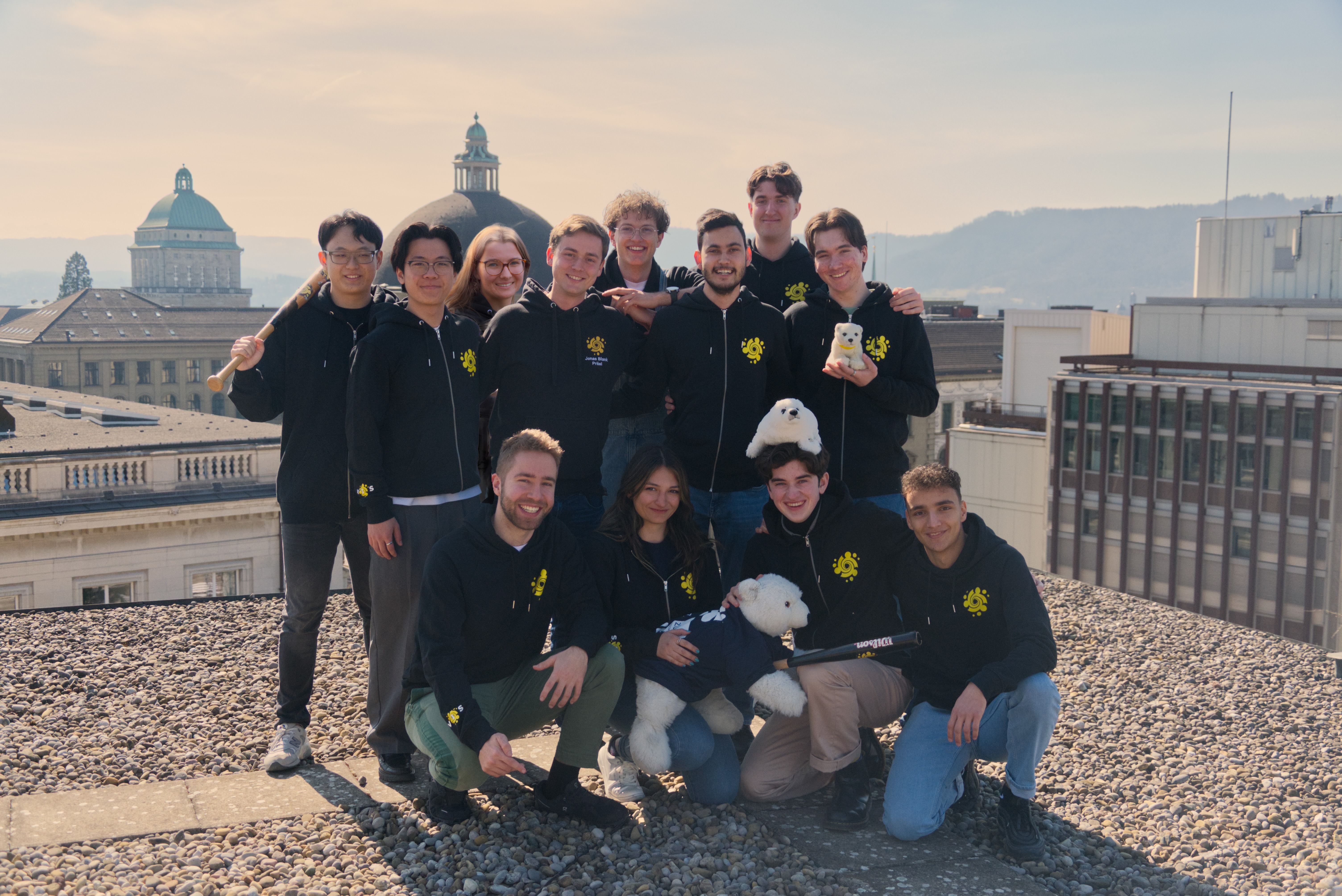 Jason Zibung
he/him
Präsident
jason.zibung ät vis.ethz.ch
Not available
Florence Kissling
she/her
Festminister, Vize
florence.kissling ät vis.ethz.ch
I organize the fun stuff. That's basically it.
And I annoy Jason I guess.
Dominic Wüst
he/him
Systemadministrator
dominic.wuest ät vis.ethz.ch
I make the beep boops go beep boop 🤖
Jonas Konrath
he/him
Webmaster
jonas.konrath ät vis.ethz.ch
As Webmaster I am responsible for making sure to not break the VIS website and handing out the neccessary permissions to all of our actives.
Additionally I'm in close contact with our coffee machines and tell them who is allowed to get coffee...
Nora Dieschbourg
she/her
Aktuar
nora.dieschbourg ät vis.ethz.ch
If you contact "the VIS" just in general, you'll probably end up talking to me. I'm also in charge of writing the meeting minutes.
Emilia Pucher
she/her
Quästorin
emilia.pucher ät vis.ethz.ch
Tax fraud is temporary, SWAG is forever.
Roman Hoffmann
he/him
Lernunterstützung
roman.hoffmann ät vis.ethz.ch
LUKs like he couldn't make time to come up with a description :)
Mark Csurgay
he/him
Softwareentwicklungsverantwortlicher
mark.csurgay ät vis.ethz.ch
Finding bugs on VIS websites is my passion. When I'm bored I like to add even more. But other than that I make sure the softwares work and introduce people to the codebase.
Julia Bogdan
she/her
Hochschulpolitik
julia.bogdan ät vis.ethz.ch
As HoPo President I spend equal amounts of time responding to emails and messages on slack, discussing random things that are going on at eth, listening to random people complaining about random things going on at eth and lying on the ovis sofa to recover from all of the above. Oh and occasionally I find time to actually study too.
Kamelia Ivanova
she/her
Infrastruktur
kamelia.ivanova ät vis.ethz.ch
Understandably our beloved Infra board member was too busy ordering mate to describe her job. But yea, if you see the coffee machine working just fine - that's her doing!
Pascal Strebel
he/him
External Relations
pascal.strebel ät vis.ethz.ch
One of my main tasks is to organise money that can then be converted into beer. I also maintain contact with the corporate world. Together with my team, we regularly organise events where you can shine with your brilliant computer science expertise while acquiring some social skills and common sense to score that awesome job after your studies.
Mailing list
vorstand ät vis.ethz.ch